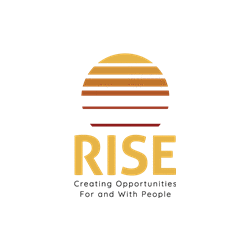 Rise Services, Inc.
AZ Early Intervention Business Analyst (62109)
Mesa, AZ
If you are looking for a career with a company whose focus is to create opportunities for and with people, RISE is the company for you.
RISE is an innovative human services network originally established in 1987 for the purpose of moving individuals living in institutions into family settings. Since that time, services have grown to support children, adults, and families with a variety of needs across multiple states that include residential settings, day programs, employment assistance, managed care, home and community based services, family services in foster care, adoptions and family preservation and early intervention services. Since inception, our purpose and mission has remained constant. We create opportunities for and with the people we serve, their families, and for the men and women who work for RISE family of companies.
We are searching for an experienced Business Operations Analyst who can gather important company data and compile it into reports for our shareholders and management teams. The ideal candidate would be someone who can take charge of a project and deliver results that will make the organization more profitable. The selected individual will need to demonstrate ability to work on multiple projects simultaneously, possess strong communication along with exceptional customer service skills and translate operational business data into digestible information that improves corporate processes.
Direct Care Innovations (DCI), a proprietary system will be the main system this person will be working with. DCI is a timekeeping and payroll platform used throughout the company. DCI and other operational systems encompass forums such as timekeeping and attendance, authorization management, billing, scheduling, training and compliance, care management, and HRIS. The ideal Business Analyst will be comfortable pulling data related to the above and translating data information to non technical operations and management staff.
ESSENTIAL JOB FUNCTIONS
Create direct channels of communication to software vendors
Identify business trends utilizing real data, compile analysis reports that are delivered to developers and then follow-up on all results
Create a comprehensive management plan for each project and hold regular stakeholder meetings to keep all interested parties updated in project progress
Determine and document user requirements for business processes and abide by those requirements for future projects
Determine operational objectives by studying business functions; gathering information; evaluating output requirements and formats
Improve systems by studying current practices; designing modifications
Recommend controls by identifying problems; writing improved procedures
Define project requirements by identifying project milestones, phases and elements; forming project team; establishing project budget
Perform daily, weekly and monthly reviews and analyses of current processes using operational metrics and reports
Communication between business units and stakeholders. Ability to explain complex systems in simple manner.
Project Management and Authorization Management
Billing and Scheduling
Training compliance & learning management systems
Ability to understand and analyze financial data
Super User of systems
Bachelors or Masters degree in related field
3+ years of associated work experience
Project Management Professional PMP certification preferred
Practical application ability with Microsoft Office
Demonstrative detailed analytical abilities
Candidate must successfully complete a background clearance and obtain Level One Fingerprint Card Clearance
Key Technologies:
Zendesk, Google Workspace, G Suite, Microsoft Office, DCI, Paycom, Therap, Care Management Systems
We offer a generous benefits package including paid time off, medical, dental, vision, retirement and more.
If you require reasonable accommodation for any part of the application process or hiring process, please submit your request through one of the following methods listed below:

(a) Dedicated fax 866-268-8885
(b) Dedicated email hrdept@riseservicesinc.org DISABILITY ACCOMMODATION REQUESTS ONLY
(c) US mail - 4554 E Inverness Ave Mesa, AZ 85206- Attn Human Resources
(d) Dedicated phone - 1-866-242-2714 Option 1 (Employment Opportunities) DISABILITY ACCOMMODATION REQUESTS ONLY
RISE is an Equal Employment Opportunity (EEO) employer. We embrace diversity in all its form. We provide equal employment opportunities to all qualified applicants without regard to race, color, religion, sex, sexual orientation, gender identity, national origin, age, protected veteran or disabled status, or genetic information.
gos5ngfpedao
110958638