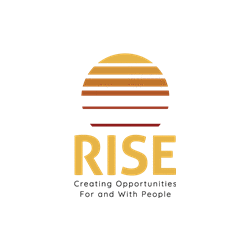 Rise Services, Inc.
DCI Account Manager (61749)
Mesa, AZ
Job Location
Acumen Mesa, AZ - Mesa, AZ
ABOUT THE COMPANY
Acumen, LLC. is one of the nation's leading fiscal agents offering a portfolio of innovative financial management services backed by superior customer service. Our passion is to help people lead independent lives through exceptional participant-directed programs. Acumen is a great place to work. Our employees make a positive difference in our clients lives by what they do. Among many benefits to working here, we offer medical, dental and vision coverage, generous paid time off, and incentive bonuses to those who qualify.
OVERVIEW AND ESSENTIAL JOB FUNCTIONS
The Account Manager will be responsible for data conversion and system set-up for implementation projects with both internal and external customers. This individual will be experienced in all aspects of software implementation and project management. The Account Manager will support RISE with DCI system.
Roll-out DCIs new releases.

Research new ways for RISE to use DCIs functionality across the board

Develop strong, trusting relationships with internal teams and clients

Develop a knowledge of clients product details and nuances

Issue and update status reports as needed

Ensure estimates are created and approved prior to incurring costs

Manage the project schedules to ensure completion on time.

Works collaboratively with internal teams to ensure projects are on task, schedule, and budgets

Create data maps and transaction workflow documents required for customer data conversion

Use various tools (including Google business management tools and Excel) to receive, scrub, convert, and test customer data

Review conversion results with the customer to refine and confirm requirements

Load customer data into staging, testing, and production environments

Collaborate with the customer and DCI team members to resolve issues

Become an expert on DCI (Direct Care Innovations) software

Assist the project manager is all aspects of customer implementations, including requirements gathering, system-setup, user training, readiness reviews, and go-live support

Travel based on company need is a requirement. Travel up to 25% of the time during certain periods may be necessary

Performs other related duties as requested.

ALL Acumen employees will be vigilant to support the positive compliant cybersecurity company posture by familiarizing
themselves with all policies, procedures, standards, and guidelines and act accordingly.
MINIMUM QUALIFICATIONS
3 - 5 years experience in software and IT related implementations
3 -- 5 years experience in project management
Bachelors Degree in business or technology related field
Experience working with users defining current processes and mapping those to available solutions
Ability to analyze and solve problems as well as document solutions
Ability to communicate effectively, coordinate multiple duties simultaneously
PREFERRED QUALIFICATIONS
Project management and associated tools

Implementation planning and execution

Workflow and process modeling

Data analysis and conversion

Have excellent oral and written communication skills

Must be proficient in Excel

Proficient in Word and PowerPoint

Ability to work under pressure, meet deadlines across multiple projects and display strong organizational skills

Ability to transfer knowledge from project-to-project

Well organized

Shows initiative and desire to learn

Handles assigned work requests in efficient, timely manner

Use sound and logical judgment

Displays strong problem-solving skills
Acumen is an Equal Employment Opportunity (EEO) employer. We embrace diversity in all its form. We provide equal employment opportunities to all qualified applicants without regard to race, color, religion, sex, sexual orientation, gender identity, national origin, age, protected veteran or disabled status, or genetic information.
If you require reasonable accommodation for any part of the application process or hiring process, please submit your request through one of the following methods listed below:
(a) Dedicated fax 866-268-8885
(b) Dedicated email hrdept@riseservicesinc.org DISABILITY ACCOMMODATION REQUESTS ONLY
(c) US mail - 4554 E Inverness Ave Mesa, AZ 85206- Attn Human Resources
(d) Dedicated phone - 1-866-242-2714 Option 1 (Employment Opportunities) DISABILITY ACCOMMODATION REQUESTS ONLY
101334153
101334153