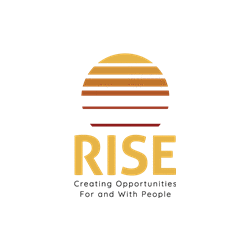 Rise Services, Inc.
ID Direct Support Professional - Supported Living - Nampa (61990)
Nampa, ID
Job Location
Nampa Adult Services - Nampa, ID
$500 Sign-on Bonus!THE COMPANY
Since 1987, RISE has provided practical, professional, and personal growth opportunities for children, adults, and their families. With our innovative approach, we are dedicated to transforming the lives of the individuals and families we serve through the delivery of person-centered services.
Our services have expanded from moving individuals living in institutions to family settings into supporting adults and children with highly diverse support needs in a wide variety of homes and community-based settings.
THE PROGRAM
Our Direct Support Professionals (DSP) lead activities that include: cooking, participating in arts and crafts, and community-based activities. Activities are focused on helping each individual develop independent living skills, while creating new friendships and socializing with their peers. The goal is to help them achieve the highest quality of life possible.
Becoming a Direct Support Professional is a great opportunity to learn more about this field and gain valuable hands-on experience. Additionally, our DSP positions can count towards potential internship hours. Students looking to earn credit for an internship are typically pursuing education in the social services, human services, or educational fields.
THE POSITION
We are seeking Direct Support Professionals who are passionate about working with individuals with disabilities. This includes but not limited to: assisting people with daily living, hygiene, meal prep, mobility, and behavioral supports. We have openings to work in a variety of capacities and settings, including residential homes, day programs and supporting those in the community or in their own home. Various shifts/hours available, including weekday, evenings and weekend shifts.
AVAILABLE SHIFTS
Monday - Friday
7:00 am - 3:00 pm
3:00 pm- 11:00 pm
11:00 pm - 7:00 am
Weekend Shifts
7:00 am - 7:00 pm
7:00 pm - 7:00 am
POSITION EXPERIENCE & EDUCATION REQUIREMENTS
Must be a least 18 years old
Have a valid Driver's License & insurance
High School Diploma/GED (preferred)
Must be able to pass a background check
BENEFITS
Medical/Dental/Vision
PTO/STOA
Premium Holiday Pay
Paid Parental Leave
AFLAC (Accident, critical illness etc.)
HSA/FSA
403(b) Retirement Plan
EAP
Mileage Reimbursement
108552682
108552682