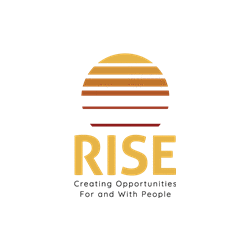 Rise Services, Inc.
ID Intervention Specialist - Nampa (61850)
Nampa, ID
Job Location
Nampa Childrens Center - Nampa, ID
Education Level
Bachelors Degree in Related Field
THE COMPANY
Since 1987, RISE has provided practical, professional, and personal growth opportunities for children, adults, and their families. With our innovative approach, we are dedicated to transforming the lives of the individuals and families we serve through the delivery of person-centered services.
Our services have expanded from moving individuals living in institutions to family settings into supporting adults and children with highly diverse support needs in a wide variety of homes and community-based settings.
THE POSITION
The Intervention Specialist provides direct intervention for children and adolescents with developmental disabilities in a school and/or community setting.
In accordance with the child or adolescents plan for treatment, the IS role is to provide intervention services directed toward decreasing the child or adolescents maladaptive behaviors and encouraging adaptive behaviors in the classroom or community setting, using reinforcement strategies.
The Intervention Specialist is required to document the progress or regression of goals, coordinate and collaborate with necessary treatment team members to support the child or adolescent, and participate in supervision on a regular basis.
POSITION EXPERIENCE & EDUCATION REQUIREMENTS
Must be at least eighteen (18) years old and
Bachelors Degree in human service field, or Bachelors Degree in a non-human service related field with 24 minimum upper division semester credits in human services field
Verifiable proof of paid, supervised experience providing services to a child or adolescent with a developmental disability for a minimum of 1,040 hours
Complete 40 hour RBT training in ABA (provided by the agency)
OR, hold a current certificate in Habilitative Intervention (HI)
Have their own reliable transportation, a valid drivers license and car insurance
Must provide or obtain CPR/First Aid Certification (provided by the agency)
Must provide or obtain MANDT and/or other de-escalation certification training, we determined by supervisor (provided by the agency)
ESSENTIAL FUNCTIONS
Provide direct 1:1 intervention to a child or adolescent with a developmental disability in accordance with the plan for treatment
Provide regular written and verbal progress updates on treatment goals
Collaborate and coordinate services with treatment team members in various settings, including but not limited to teachers, Ancillary Services (PT, OT, Speech), clinicians, etc.
Provide daily documentation on the progression or regression of goals
Participate in staff meetings regularly
Participate in supervision regularly
Effectively communicate with parents and other providers
Adhere to State and Federal Guidelines, including Mandated Reporting, HIPAA, and Fraud, Waste and Abuse policies
Must maintain CPR/First Aid Certification
Must maintain MANDT or other de-escalation certification as determined by supervisor
Must complete annual training requirements, as determined by Department Policies and Procedures
BENEFITS
Medical/Dental/Vision
Vacation/Sick
Paid Holidays
Paid Parental Leave
Short & Long Term Disability
AFLAC (Accident, critical illness etc.)
Life Insurance
403(b) Retirement Plan
EAP
HSA/FSA
Mileage Reimbursement
103307003
103307003