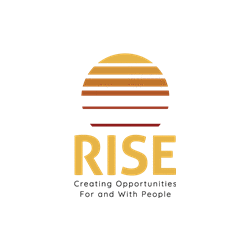 Rise Services, Inc.
ID Staffing Specialist - Nampa (61947)
Nampa, ID
THE COMPANY
Since 1987, RISE has provided practical, professional, and personal growth opportunities for children, adults, and their families. With our innovative approach, we are dedicated to transforming the lives of the individuals and families we serve through the delivery of person-centered services.
Our services have expanded from moving individuals living in institutions to family settings into supporting adults and children with highly diverse support needs in a wide variety of homes and community-based settings.
THE POSITION
The Scheduling Specialist assists the Scheduling Manager and Residential Assistant Director with daily, weekly, and monthly scheduling needs.
POSITION EXPERIENCE & EDUCATION REQUIREMENTS
Must be 18 years or older
High school diploma/GED or equivalent, preferred
1+ year of experience in scheduling coordination, preferred
Excellent organizational and time management skills
Advanced attention to detail
Ability to handle multiple tasks and timely follow-through skills
Strong skills in interpersonal communication, writing, and organization
Customer service orientation
Ability to establish priorities and work independently
Advanced knowledge of Microsoft Office & Google Suites
ESSENTIAL FUNCTIONS
Collaborate with peers and colleagues to fulfill scheduling needs
Performance of administrative office duties as assigned
Maintaining confidentiality of the participant and staff information
Develop and maintain a professional relationship with the participants and staff
Attend meetings and trainings as requested
Maintain professional boundaries with the participants and staff.
Adhere to all RISE policies and procedures
BENEFITS
Medical/Dental/Vision
PTO/STOA
Premium Holiday Pay
Paid Parental Leave
AFLAC (Accident, critical illness etc.)
HSA/FSA
403(b) Retirement Plan
EAP
Mileage Reimbursement
107489721
107489721