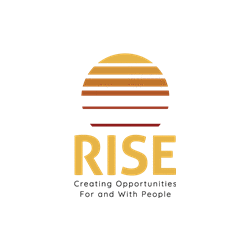 Rise Services, Inc.
Residential Behavior Specialist - Pendleton (58153)
Pendleton, OR
Job Location
Pendleton, OR - Pendleton, OR
Education Level
Bachelors Degree in Related Field
Job Category
Nonprofit - Social Services
RISE is a non-profit organization that specializes in home and community-based support services for children and adults with developmental and other disabilities, children with mental health challenges, and aging adults. For over 30 years, our purpose has remained constant. We create opportunities for and with the people we serve, their families, and for the men and women who work in the direct care profession.
RISE is expanding and we are adding additional Behavior Support Specialists to our residential programs in the Pendleton area.
The Behavior Support Specialist will model, teach, and provide positive behavioral intervention to children and adults with autism, intellectual disabilities, and/or mental health needs. It also provides support to programs that provide services to the people we serve through the implementation of the RISE Mission, Vision and Values and in compliance with all regulations and policies.
Bachelor's degree in Social Science, Special Education or other related field required.
At least one year experience working with Developmentally Disabled individuals required.
Training in principles in positive behavior support with experience and education in the field of developmental disabilities (such as OIS and positive behavior supports).
Must have interest and experience supporting difficult behaviors for individuals who are diagnosed with developmental disabilities and/or mental health issues.
Must be able to work effectively with a team of professional staff in a manner that ensures interventions and services are coordinated in an effective manner in supporting clients.
Must have a person-centered philosophy, be dedicated to quality supports for individuals, self-motivated, honest, dependable and flexible.
Strong communication and organization skills required. Must have the ability to problem solve, and to work independently as well as being committed to work with a team.
This position requires on-call accessibility and some travel is required.
Strength in Microsoft Word, Excel and written correspondence/documentation.
This is a great opportunity for a self-starter that wants to be part of a great program making a difference in the lives of children with disabilities!
This is a full time position with competitive pay and benefits. Benefits include bonuses upon completion of outside plan contracts, family medical, dental and vision and 403b retirement savings plan we also provide a generous paid vacation and holiday schedule. This position is considered a healthcare worker by the State of Oregon and requires a COVID-19 vaccination or to have a valid medical or religious exemption.
If you require reasonable accommodation for any part of the application process or hiring process, please submit your request through one of the following methods listed below:

(a) Dedicated fax 866-268-8885
(b) Dedicated email hrdept@riseservicesinc.org
(c) US mail
(d) Dedicated phone - 1-866-242-2714: DISABILITY ACCOMMODATION REQUESTS ONLY
RISE is an Equal Employment Opportunity (EEO) employer. We embrace diversity in all its form. We provide equal employment opportunities to all qualified applicants without regard to race, color, religion, sex, sexual orientation, gender identity, national origin, age, protected veteran or disabled status, or genetic information.
21889652
21889652